Faculty & Staff
Program Leadership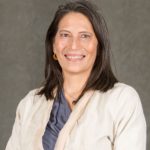 Adriane Fugh-Berman, M.D., (Co-Director) Department of Pharmacology and Physiology, and Department of Family Medicine.
Adriane Fugh-Berman, M.D. is a Professor of Pharmacology and Physiology with a joint appointment in the Department of Family Medicine. As director of PharmedOut, a Georgetown University Medical Center research and education project that promotes rational prescribing and exposes the effect of pharmaceutical marketing on prescribing practices, Dr. Fugh-Berman leads a team that has had a profound impact on prescribers' perceptions of the adverse consequences of industry marketing.
Dr. Fugh-Berman has authored many key articles in peer-reviewed literature on the area of physician-industry relationships and conflicts of interest. She collaborates with Dr. Susan Wood at the George Washington University Milken Institute School of Public Health and the Washington D.C. Department of Health on the DC Center for Rational Prescribing (DCRx), which provides industry-free continuing medical education and resources to Washington, D.C. prescribers and pharmacists.
Dr. Fugh-Berman is also an expert on botanical medicine and dietary supplements, and directs Georgetown's Urban Herbs project, which maintains ecological gardens on campus that intermix edible, medicinal, and ornamental plants. She is the author of a clinical textbook, The 5-Minute Herb and Dietary Supplement Consult.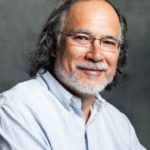 Adam Myers, Ph.D. (Co-Director). Department of Pharmacology and Physiology.
Professor Adam Myers, Ph.D. is a Team Leader, and an Associate Dean and Assistant Vice President at the Georgetown University Medical Center, developing and implementing new biomedical graduate programs. He has previously served as Associate Dean of Biomedical Graduate Education, as well as Director of the Special Master's Program (SMP), and continues to contribute to the Program as a Team Leader. He is a perennial Golden Apple nominee, and has received awards from the Special Master's Program class, as well as the Kaiser-Permanente Teacher of the Year Award. Dr. Myers teaches the cardiovascular portion of the Medical Cardiopulmonary Biology course, and has spearheaded the development and implementation of the biomedical graduate programs at the Georgetown / George Mason partnership (GeorgeSquared). He received his Ph.D. from Georgetown University, and is a tenured Professor of Physiology in the Department of Pharmacology & Physiology. His research interests are cellular mechanisms of platelet and vascular function; mechanisms and mediators of shock, ischemia, and thrombosis; alcohol and platelet function. He is co-author (with Dr. Susan Mulroney) of the Netter's Essential Physiology textbook, and author of the Crash Course Respiratory System textbook.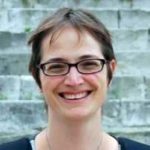 Yulia Chentsova Dutton, Ph.D. (Associate Professor, Department of Psychology).
Professor Yulia Chentsova Dutton, Ph.D. has been teaching at Georgetown since 2007. She is a cultural psychologist. Her work is inspired by the core ideas of cultural psychology, particularly by the notion that it is possible for us to study culture in methodologically rigorous ways without losing sight of its complexity and essentializing it. Dr. Chentsova Dutton's research interests center on cultural shaping of emotions and social support. Her research bridges cultural and clinical psychology by examining how emotions and social support emerge from the interaction of universal tendencies (e.g., emotionally-valenced responses to personally relevant events, tendency to use social resources to solve problems), cultural scripts, and situational cues. Dr. Chentsova Dutton conducts research in East Asian, Russian and West African cultural contexts. She is a native of Russia and received her undergraduate training from Williams College and graduate training from the University of Minnesota (in clinical science) and Stanford University (in affective science). She teaches courses in cultural, abnormal and personality psychology and affective science.
Program Faculty and Instructors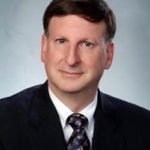 Robert Friedland, Ph.D. (Department of Health Systems Administration)
Professor Robert Friedland, Ph.D. is an Associate Professor in the Department of Health Systems Administration. Friedland has had a wide range of research and public policy experience, including Chief Economist for Maryland's Medicaid program; Senior Research Associate at the Employee Benefit Research Institute; Director of the American Association of Retired Person's Public Policy Institute; Research Director, National Academy of Social Insurance; and Economist on the staff of the U.S. Bipartisan Commission on Comprehensive Health Care, better known as the Pepper Commission. Friedland founded the National Academy on an Aging Society, and directed the Center on an Aging Society at Georgetown University. Friedland is Chair of the board of the National Academy for State Health Policy, a Commissioner on The American Bar Association, Commission on Law and Aging, on the Board of the Health Assistance Partnership, and the Editorial Board of Aging Today.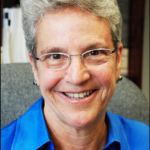 Judith Feder, Ph.D. (McCourt School of Public Policy)
Professor Judith Feder, Ph.D. is a Professor of Public Policy and, from 1999 to 2008, served as dean of what is now the McCourt School of Public Policy at Georgetown University. A nationally-recognized leader in health policy, Dr. Feder has made her mark on the nation's health insurance system, through both scholarship and public service. A widely published scholar, Dr. Feder's health policy research began at the Brookings Institution, continued at the Urban Institute, and, since 1984, flourished at Georgetown University. In the late 1980s, Dr. Feder moved from policy research to policy leadership, actively promoting effective health reform as staff director of the congressional Pepper Commission (chaired by Sen. John D. Rockefeller IV) in 1989-90; Principal Deputy Assistant Secretary for Planning and Evaluation at the Department of Health and Human Services in President Bill Clinton's first term; a senior fellow at the Center for American Progress (2008-2011) and, today, as an Institute Fellow at the Urban Institute. Dr. Feder is an elected member of the Institute of Medicine, the National Academy of Public Administration, and the National Academy of Social Insurance; a former chair and board member of Academy Health; a member of the Center for American Progress Action Fund Board, the Board of the National Academy of Social Insurance and the Hamilton Project's Advisory Council; and a senior advisor to the Kaiser Commission on Medicaid and the Uninsured.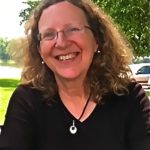 Heidi Hamilton, Ph.D. (Department of Linguistics)
Professor Heidi E. Hamilton, Ph.D. is Professor in the Department of Linguistics where she teaches courses in discourse analysis and applications of interactional sociolinguistics. Her research interests focus on issues of discourse and Alzheimer's disease, language and aging, and health discourse.
Her books include: Conversations with an Alzheimer's Patient; Language and Communication in Old Age: Multidisciplinary Perspectives; Glimmers: A Journey into Alzheimer's Disease; Handbook of Discourse Analysis (with Tannen and Schiffrin); Linguistics, Language, and the Professions (with Alatis and Tan); Doing Foreign Language (with Crane and Bartoshesky); and Handbook of Language and Health Communication (with Chou). Her current book project is titled Language, Dementia, and Meaning Making: Navigating Everyday Challenges of Epistemic Understanding and Face. She has given plenary lectures at a range of linguistics, health, and aging conferences and workshops around the world, including in Austria, Belgium, Germany, Japan, Norway, Spain, Sweden, the United Kingdom, and the United States.
Major awards include the Fulbright Distinguished Chair in Linguistics in Innsbruck, Austria; DAAD (German Academic Exchange Service) Gastdozentin in Berlin, Germany; and Humboldt Research Award in Berlin, Germany. For the past forty-plus summers, she has taught German and carried out research as Village Mentor at the K-12 language and cultural immersion programs of Concordia Language Villages in northern Minnesota.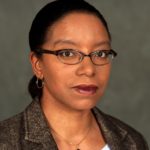 Leslie Hinkson, Ph.D. (Assistant Professor, Department of Sociology)
Professor Leslie Hinkson's research focuses on the areas of stratification and inequality, with an emphasis on the role and meaning of race across institutional contexts and its effect on educational, employment, and health outcomes. Her works in process include a project on Black-White differentials in the pharmacological and non-pharmacological treatment of hypertension; the determinants of racial differences in the prevalence of premature birth and low birth weight; the link between prisoner health, prisoner re-entry, and community disease burden; and the role of medical education in influencing doctors' beliefs about race and ethnicity in medical practice.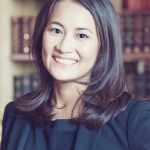 Becky Yang Hsu, Ph.D. (Assistant Professor, Department of Sociology)
Professor Becky Yang Hsu, Ph.D., is assistant professor of sociology at Georgetown University, where she is also affiliated with the Department of Asian Studies and the initiative for U.S.-China Dialogue on Global Issues. Professor Hsu specializes in culture and sociology of religion, with an interest in moral deliberation and personhood. She is currently completing a book on how people define happiness in China. She was Project Leader (PI) of a John Templeton Foundation funded project, The Concept of Fu in Contemporary China: Searching for Well-Being, Purpose, and the Good Life, 2013-2016, for which she is finishing an edited volume with her collaborators. She is author of Borrowing Together: Microfinance and Cultivating Social Ties (Cambridge University Press, 2017), which details how participants in microfinance programs in rural China use the loans to cultivate their social networks. Professor Hsu explains why microfinance's 'articles of faith' failed to comprehend the influence of longstanding relationships and the component of morality. Her other works include articles in the British Journal of Sociology and the Journal of Health Psychology. She holds a B.A. from Yale University, and an M.A. and Ph.D. from Princeton University.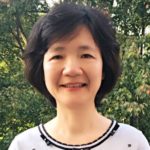 Judy Huei-yu Wang, Ph.D. (Assistant Professor, Georgetown School of Medicine and Lombardi Cancer Center, Department of Oncology, Georgetown University Medical Center)
Professor Judy Heui-yu Wang, Ph.D., is a tenured Associate Professor of Oncology and a member of the Cancer Prevention and Control Program which is part of the Lombardi Comprehensive Cancer Center at Georgetown University. Dr. Wang's research area focuses on culture, psychology, and behavioral medicine. She has received research awards from non-profit foundations and National Cancer Institute to investigate the impact of culture on cancer screening and survivorship experiences among Asian Americans. For example, she conducted mixed-methods research to study ethnic and cultural differences in patient-physician communication, stress-coping processes, and quality of life between Chinese and Caucasian cancer survivors. She utilized community-based participatory research principles to develop culturally appropriate intervention programs to promote Chinese American immigrants' health care outcomes, and tested those intervention programs through randomized controlled trials. She has led development of intervention programs that include patient- and physician-based cancer screening interventions, an acupressure intervention for reduction of fatigue, and web-based communication education programs. Her research also extends to treatment decision making, soy intake and treatment-related side effects, as well as primary care practice for Hepatitis C infection. In addition to her research activities, Dr. Wang teaches courses on cancer education and field work, cancer screening and survivorship, behavioral intervention research, and evidence-based medical research. Her research interests include biological, psychosocial, and behavioral impacts on health disparities, cancer prevention, and cancer survivorship, as well as integrative (i.e., mind-body) medicine for symptom management and palliative care.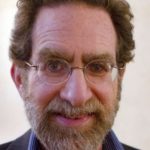 Anthony Scialli, M.D. (Department of Pharmacology and Physiology and Department of Ob-Gyn, Georgetown University Medical Center)
Anthony Scialli, M.D. is an obstetrician-gynecologist and reproductive toxicologist. He was Director of the Ob-Gyn residency program at Georgetown for 17 years and founded the peer-reviewed journal Reproductive Toxicology. He continues to see patients and provides consultation in reproductive toxicology to government and private clients.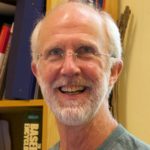 Thomas G. Sherman, Ph.D. (Department of Pharmacology and Physiology)
Professor Thomas G. Sherman, Ph.D. came to Georgetown in 1996 as Associate Professor in the Department of Physiology & Biophysics and the Division of Endocrinology & Metabolism in the Department of Internal Medicine. He is now a Professor in the Department of Pharmacology & Physiology, an Associate Director of the Special Master's Program, and Chair of the Medical Center's Graduate Advisory Committee. His research focused on neuropeptide gene expression in the brain. For the past 14 years, his interests, writings, and teaching have focused on the endocrinology and biochemistry of metabolism, chronic disease and body weight, and is an advocate for increased medical nutrition education. He is director of the new medical school course: Intersession 2 – Nutrition & Patient Health, and is the director of eight medical and graduate courses in nutrition, biochemistry, genetics, endocrinology and neuroscience. He greatly enjoys his frequent distance runs with medical and graduate students.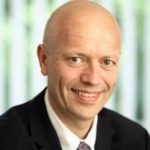 Luc Wathieu, Ph.D. (McDonough School of Business, Georgetown University)
Luc Wathieu, Ph.D. is Professor of Marketing and Deputy Dean at Georgetown University's McDonough School of Business. His research combines economics and psychology to understand consumer empowerment and the adoption of new technologies. His papers have addressed a variety of specific topics including habit formation, brand loyalty, pricing psychology, and privacy preferences. Dr. Wathieu received his B.A. in Economics and M.Sc. in Economic Theory from the University of Namur (Belgium), and received his Ph.D. in Decision Sciences from INSEAD (France).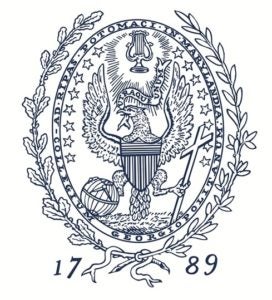 Maxine Weinstein, Ph.D. (Graduate School of Arts and Sciences)
Maxine Weinstein, Ph.D. is a Professor in the Graduate School of Arts and Sciences. Most of Dr. Weinstein's work explores the behavioral and biological dimensions of reproduction and aging. She is currently working on two research projects that are funded by the NIH. The first explores the reciprocal relations among stress, health, and the social environment among the elderly in Taiwan. The second is a follow-up study of midlife in the United States. Both studies include a wide range of self-reported data and biomarkers. Weinstein's most recent edited volume is "Sociality, Hierarchy, Health: Comparative Biodemography."